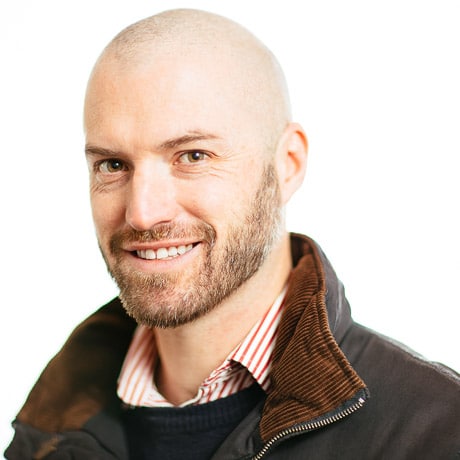 Bachelor of Business (Marketing), Monash Caufield
Bachelor of Film & TV, Swinburne Prahran
Time in Team: 6-years
Q1: Cat or dog person and why?
Tough call but a Dog by a whisker. Too hard to seriously go jogging with a cat.
Q2: One person you'd have to dinner?
Bon Scott (his shout), Les Hiddins, Russel Coight, Joe McNally and Allan Myer (farmer & QC). That's five but Les, Russel, Joe and Bon can have drinks by the bar. Allan and I will join in after dinner.
Q3: Best sporting team in the world?
Collingwood. Whenever they frustrate me I question this, but then remember I could've followed North Melbourne or St.Kilda.
Q4: What's the most valuable lesson you've learnt in life?
"Never ask where something in the fridge is." Me.
"I prefer the errors of enthusiasm to the indifference of wisdom." Anatole France.
"What you do when no-one is watching will define you." A wise, old, Mexican man speaking in a raspy, voice.
Q5: Where is the most unusual place you've slept?
Tie between a surfboard bag, in a Captain Cook outfit on top of a sand-dune at Thurra River or a wardrobe full of bears – of the teddy kind.