Calf Rearer
Growing calves need quality feed so they become high-producing stock for your dairy.
With a great-tasting, nutrient-rich combination of ingredients, Reid Stockfeeds Calf Rearer is specially formulated for calves up to 200kg.
Our feed delivers proven results and helps create the high-volume, superstar performers your dairy needs.
Calf Rearer Specifications
Raise A More Productive Herd
Give your calves the right feed from birth so they grow into healthy, strong and high-producing dairy cows.
Why Feed Reid?
Young calves need a diet that's rich in nutrients and vitamins to encourage consistent growth. 
Reid Stockfeeds Calf Rearer contains the best quality ingredients for healthy stomachs, strong bones and productive udders.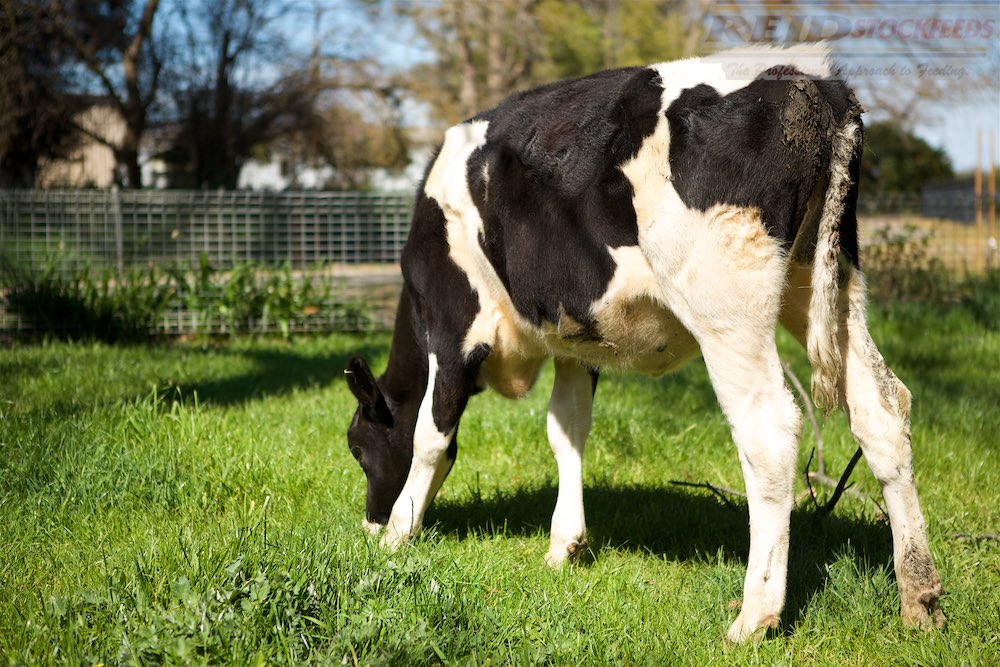 Calf Rearer Guidelines
Follow these instructions to make the most of your calf feed:
Feed Reid Stockfeeds Calf Rearer unrestrictedly prior to weaning, and post-weaning if

desired.

Calves should always have access to fresh, clean water and high quality fibre such as barley

straw.

Feed should be fresh each day to minimise the chance of it becoming stale or contaminated.

Calves should continually increase their intake of all feeds and water.

Any calf diet changes should be made gradually.

Changes to milk volume should be limited to 1/2 litre per feeding.

Target growth rates vary by breed, however 600-800 grams of weight gain per day is the expected average.
Calf Rearer Timeline
Our calf feed is suitable for the first 12 weeks of your calves' lives.
Day 1 – Ensure calves receive adequate colostrum. Aim to feed 10% of calf live weight in colostrum within the first 24 hours of life in two feeds.
Day 1 – 5 – In the first days of life, milk intake should reach 12% of live weight (assuming that whole milk is being fed). This may be split into two feeds a day, morning and afternoon. Introduce small amounts high quality roughage (eg barley straw) and allow ad lib access Reid Stockfeeds Baby Calf and/or Calf Rearer from day 1.
Week 2-3 – Continue to feed 12% of live weight as milk, split into two feeds a day. Combine Reid Stockfeeds Calf Rearer with Reid Stockfeeds Baby Calf, progressively
increasing the Calf Rearer to 100% by the end of week three.
Week 4-9 – Ensure concentrate intake is steadily increasing. Forage intake should also
be increasing during this time.
Week 10+ – Gradually reduce milk intake over a two week period. During this time, grain and water intake should be continually increasing.
Week 12 – Continue to feed forage and Reid Stockfeeds Calf Rearer or Calf Weaner.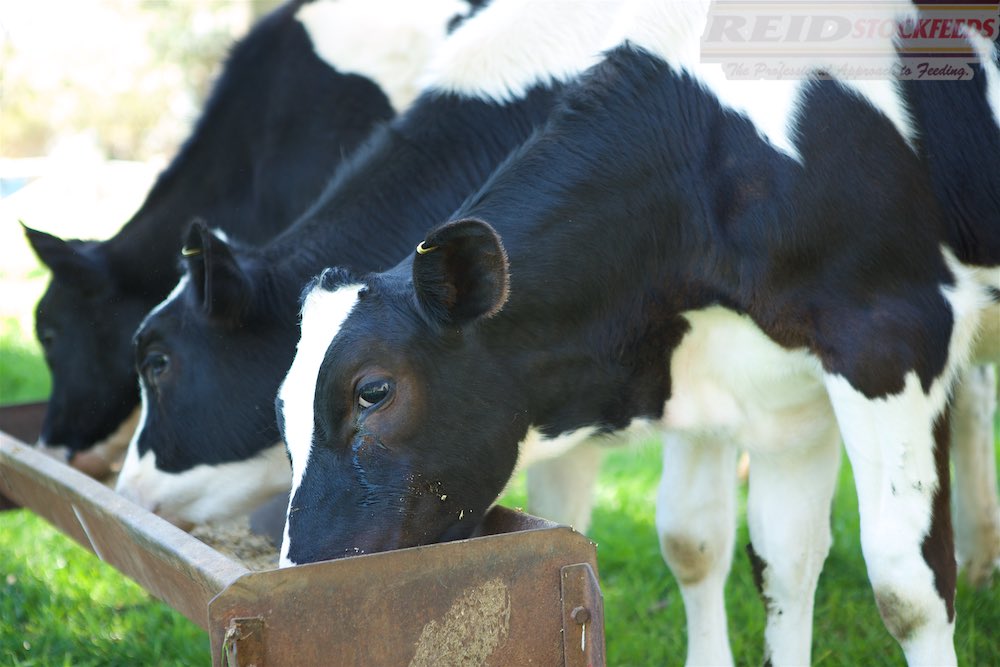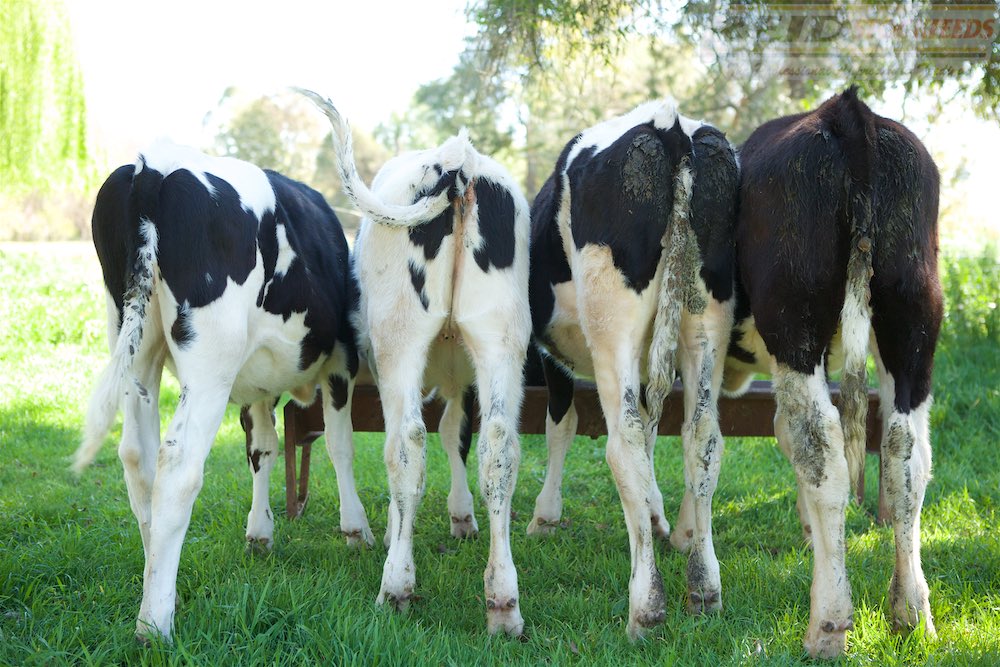 Additional Information
Access to fresh clean water is essential for calves. Drinking regularly also encourages the early consumption of muesli/grain.
When feeding baby calves, choose a fibre source that is different to the calf bedding material so your calves are not tempted to eat bedding (doing so can lead to illness).
The fibre calves ingest should not make up more than 10% of their diet during the pre-weaning period. Eating too much hay will slow down digestion and result in a loss of appetite. The impact of this is a slowdown in growth rates.