Eggs 4 Sure
Get quality eggs at high volume with a superior chicken feed solution from Reid Stockfeeds. 
Highly regarded as the best chicken feed for egg layers, our all vegetarian chicken feed contains a combination of raw ingredients and vegetable oils that result in a more productive flock.
Eggs 4 Sure Specifications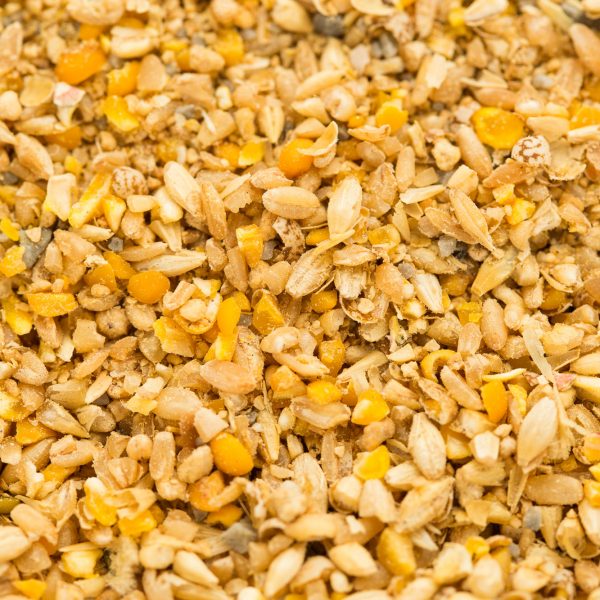 Get Eggs For Sure, With Eggs 4 Sure
Maximise egg production with the best quality chicken feed for layers.
Why Feed Reid?
All-vegetarian Eggs 4 Sure offers laying hens a balanced diet and contains all the essential nutrients required for good health, great egg production and high-quality eggshells.
This specially formulated feed will ensure you get the best results from your layers.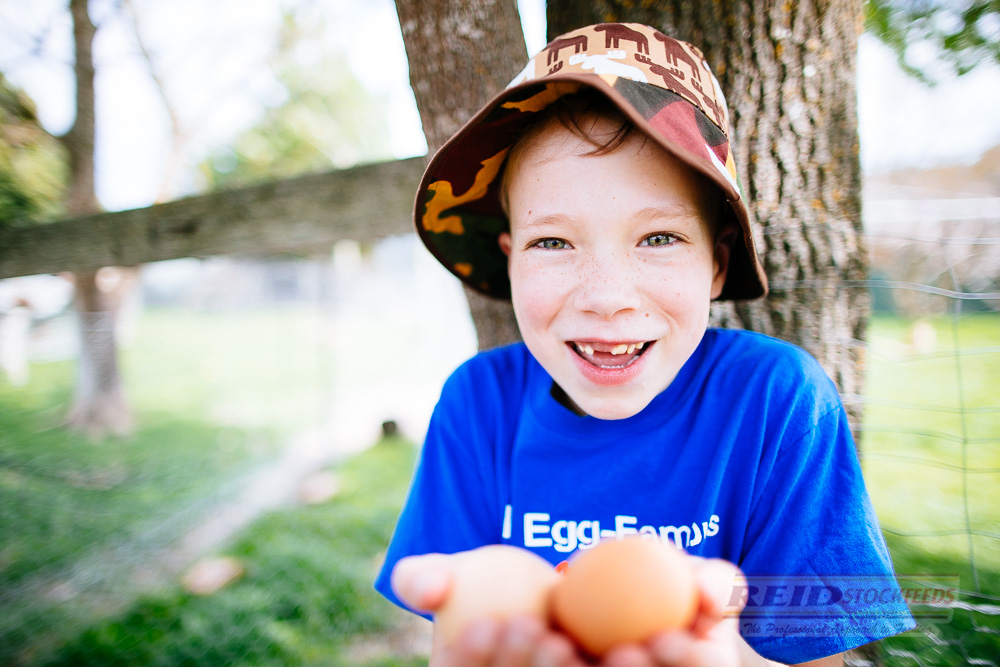 Eggs 4 Sure Feeding Directions
Feed Eggs 4 Sure for one week prior to point of lay and throughout lay.

Do not limit the feed intake of the hens—offer them ample feed. Feed is best offered in self-feeders.

Depending on the age and breed of the hens, they should consume between 90g and 130g of feed per day.

Offer your hens vegetable scraps in small amounts, to avoid displacing their required intake of Eggs 4 Sure. Otherwise, the hens' diet will become unbalanced.
Advice From Reid Stockfeeds
Eggshells become thinner as hens age. Consider providing extra shell grit to older hens.

Hens may go 'off the lay' during winter months. Consider providing hens with extra light at that time to provide a minimum day length of 15 hours.

Heat stress can kill. Ensure hens have plenty of shade in summer and ensure drinking water is cool.

Ensure your birds have plenty of feed available so there is no competing for feed.