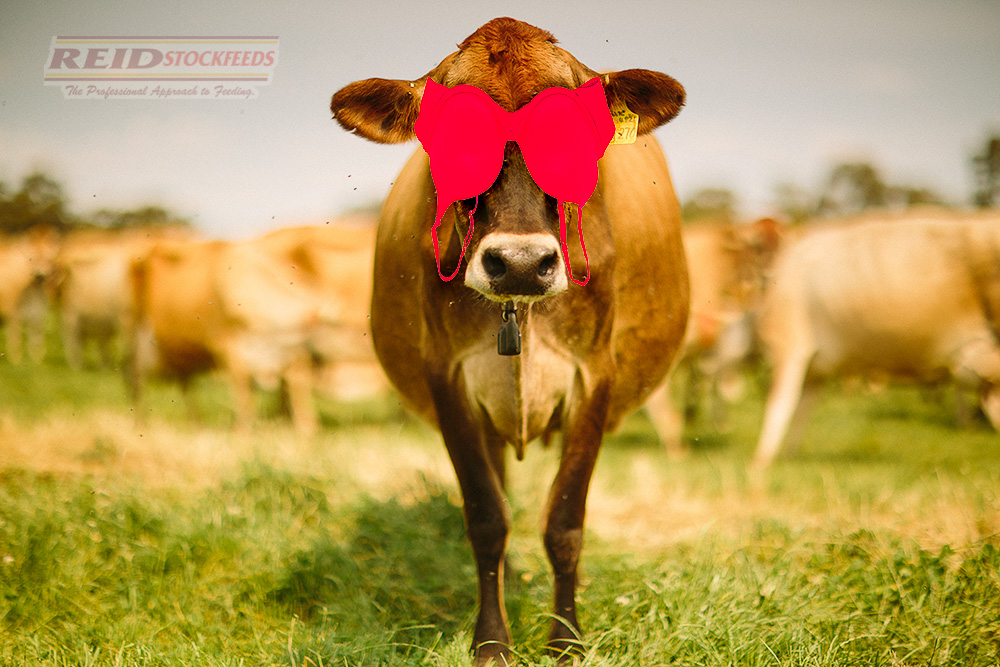 The World Bra Unclipping Championships is a theatre, dinner night being held at the Cohuna Memorial Hall on Friday, Feb 3rd from 7pm. We will be sponsoring a table of 10 on the night and invite any dairy customers in the area (or who are willing to travel for the night) to get in touch with either of our Goulburn Valley nutritionists to book a complimentary ticket to what sounds like a fun-filled night with plenty of laughter. Two course meal provided by 'Secret Gardens Catering', kids program ran during production including BBQ tea. Crèche available. Key community support organisations to join the evening. Theatre presented by 'B BAC Productions'
More on the play can be found below.
To secure booking get in touch with;
Garimba is a small Queensland county town in big economic trouble. Its cattle and crop growers have been battered for years by one drought after another, so, believing that tourism can be their salvation, the Business Attraction Group of Garimba decides to stage a "grabber" event. In a desperate effort to bring money and recognition to their town, BAGG throw around a few ideas that could reel in the tourists but unfortunately, all the "world" events seem to be happening elsewhere. All except one!
A quirky, laconic, so-o Australian comedy, this play was the inaugural winner of the National Dogwood Playwrights Initiative and it is easy to see why it romped in first. The acutely observed characters are people that everyone who has ever served on any committee will recognise…the sharp dialogue, single and modern day setting will surely appeal to every drama committee's budget too.