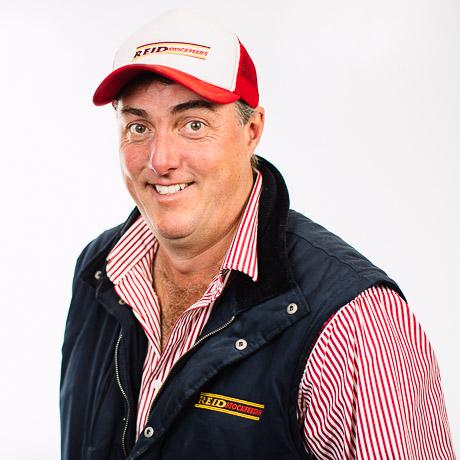 Ross Winfield
Packaged Product Manager
Time in Team: 2-years
Region: South West Victoria & Goulburn Valley
Q1: Cat or dog person and why?
Dogs – loyal and a best mate.
Q2: One person you'd have to dinner?
In my working life l've had dinner with James Packer, Russell Crow and Sam Chisholm, they're a couple already.
Q3: Best sporting team in the world?
Melbourne Football Club.
Q4: What's the most valuable lesson you've learnt in life?
You get out what you put in.
Q5: Where is the most unusual place you've slept?
One of many nights during travels sleeping in the back of my Ute.