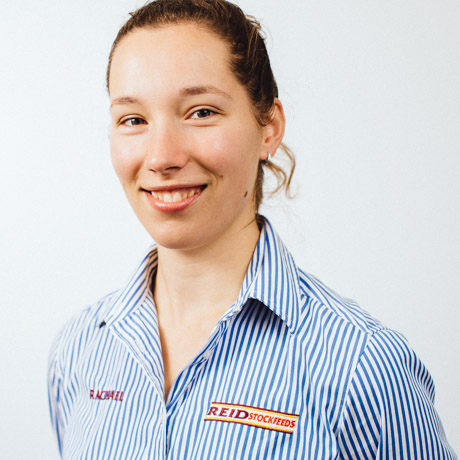 Rachael Laukart
Ruminant Nutritionist
Time in Team: 3-years
Region: South-West Victoria
Q1: Cat or dog person and why?
Dog person – cats give too much attitude.
Q2: One person you'd have to dinner?
Mozart.
Q3: Best sporting team in the world?
I don't really follow sport so I tend to go for the team that is winning at the time, although this approach can be difficult as it requires knowledge as to what team is currently winning.
Q4: What's the most valuable lesson you've learnt in life?
Everyone has a story, and it is through these stories that we can truly connect and learn from each other.
Q5: Where is the most unusual place you've slept?
In a hammock under the sun – always the best place to catch some shut-eye.