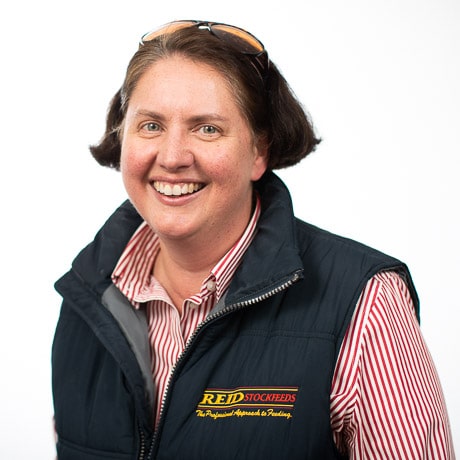 Nadine Markham
Sales & Nutrition
Time in Team: 2-years
M: 0447 541 389
Q1: Cat or dog person and why?
Dogs, cats always get frisky when I pat them plus their teeth and claws draw blood very easily.
Q2: One person you'd have to dinner?
Rafael Epstein, I really enjoy listening to him on the radio.
Q3: Best sporting team in the world?
Australian Netball Diamonds.  Netball is the most popular women team participation sport in Australia, the Diamonds are one of the best teams in the world and netball clubs are an integral part of many regional communities.
Q4: What's the most valuable lesson you've learnt in life?
Everyone can make a valuable contribution and we can all learn from each other.  All that is required is to give respect, time to listen and encouragement.
Q5: Where is the most unusual place you've slept?
Slept on the floor of a Marae, a communal ceremonial centre as a guest Moari people in New Zealand. This occurred on an Ag excursion while studying at Massey University. We also stayed in Shearers quarters on a Sheep station, which was also quite an experience!