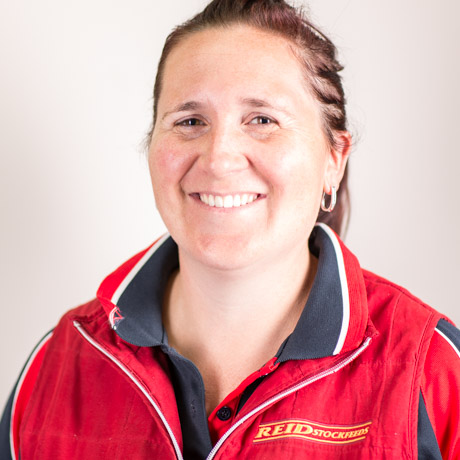 Kim Price
Ruminant Nutritionist
Bachelor of Agricultural Science (Honours), Latrobe University, Bundoora
Actively involved with family Dairy Farm in Yinnar, Gippsland
Time in Team: 12-years
Region: Gippsland
Q1: Cat or dog person and why?
Dog definitely, can't stand cats!!!
Q2: One person you'd have to dinner?
Are they cooking??
Q3: Best sporting team in the world?
Richmond Tigers.
Q4: What's the most valuable lesson you've learnt in life?
The greatest gift in life you can give someone is your time.
Q5: Where is the most unusual place you've slept?
Reid Stockfeeds Subaru Forrester at Lake Bolac BnS.