Congratulations to the winners of the "Bale Guessing Competition" that RSF held at the Sungold Field Days in Allansford. Farmers were challenged to guess the weight of a bale, ME, CP% and NDF% of a bale of balancia clover hay.
The winners for the three days were;
Wednesday- Craig Smart from Bungador
Thursday – Bredan McVilly from Coorimungle
Friday – Craig Thorburn from Coorimungle
The lucky recipient of the week's grand prize – a luxury night's accommodation at the Quality Suites Deep Blue, Warrnambool – were Adam Williams from Cobden.
Thanks to all those who entered.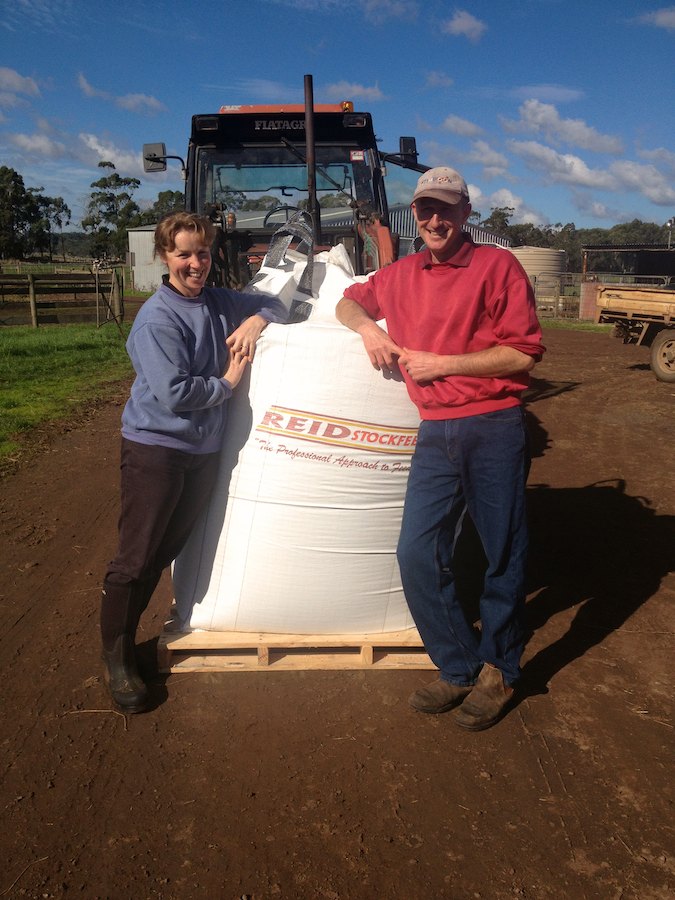 Pictured; Craig & Annette Smart of Bungador