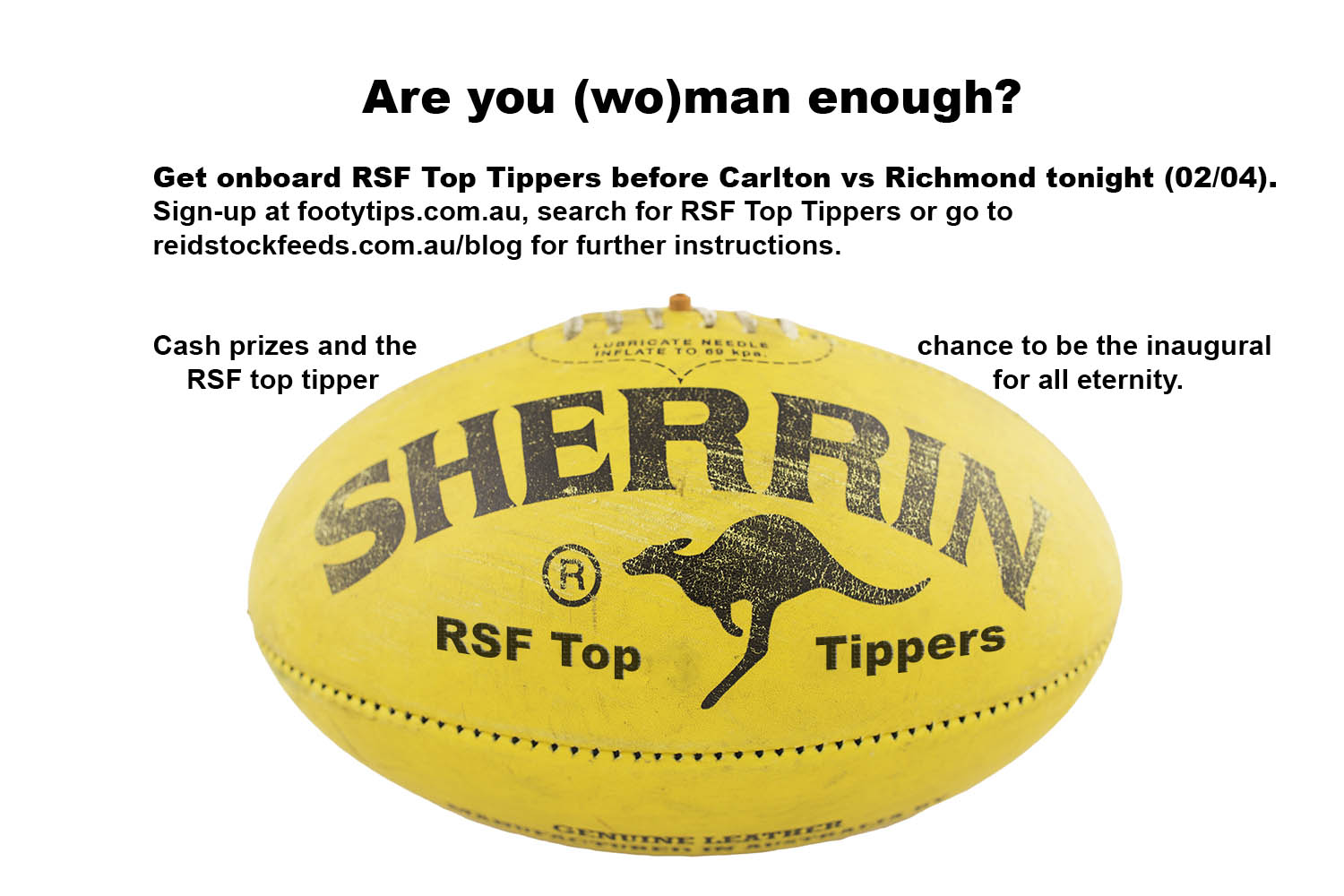 This year we're launching a company wide tipping competition. The only criteria? That you're a current customer, supplier or employee. Easy peesy.
Here's the crux of it all;
Winning Prizes
TopTipper: $600
Second place: $300
Third place: $100
Entrance fee: $10 (all money reinvested as spot prizes in Rd 6,12 & 18, let's keep it interesting for the stragglers).
Payment to be made into following account;
Bank: NAB
Account Name: Nicholas Reid
BSB Number: 083-449
Account Number: 243-163-170
** Under Remitter Name please be sure to leave your full name so we can identify your payment.
Payment needs to be made by 7:00pm on Thursday, April 02.
It's very easy to sign up just click "join here" and you will be taken through the online sign-up with footytips.com.au where you can click on your preferred teams each week, it even sends a weekly reminder! If you're smart phone savvy you can also download the free app (look up "footy tipping" in the app store. It will be first listed).
The competition which you will need to join is called RSFtoptippers.
Password: RSFtoptippers
Please pass this page onto any customers, employees or suppliers of the company who you may think will be interested. We'd love to have as many of the Reid Feed community involved as possible.
A Monday morning update will be posted to our Facebook page during the course of the season for an updated look at the leaderboard.
Good luck (not that I want you to have it).
NR.