Vegetarian Sow Feed
Keep your sows healthy during their gestational period with high quality, specially formulated feed. 
Packed with natural additives, Reid Stockfeeds Dry Sow Feed is purpose-made to maximise reproductive performance and milk production.
Vegetarian Dry Sow Feed Specifications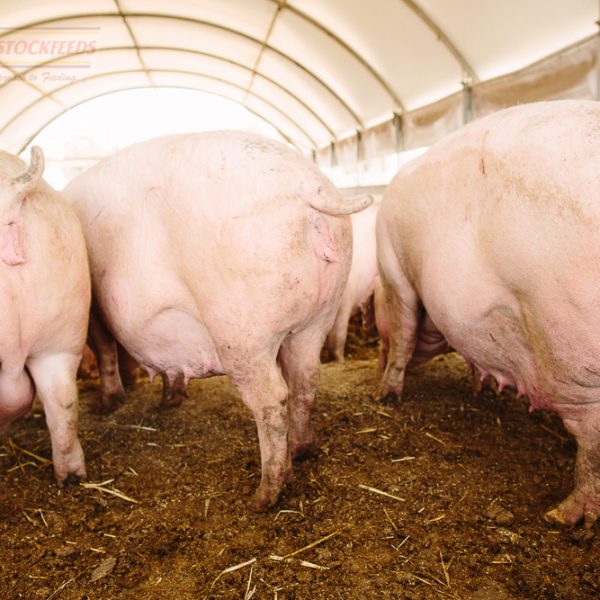 High Quality Vegetarian Dry Sow Feed
Keep your gestational sows in the very best of health.
Why Feed Reid?
Reid Stockfeeds uses scientific research to create nutritious feed for sows during the gestation period.
This vegetarian feed is purpose-designed to encourage a healthier pregnancy and a higher rate of live births.
Vegetarian Sow Feed Information
This diet is designed for gestating sows

On smaller farms, this diet may also be used to raise select gilts

This diet should be offered at 2.8-3.0 kg per day for the first 30 days and last 21 days of gestation

A feeding level of 2.2-2.5 kilos is suggested from day 30 to 95 of gestation

The diet is designed to optimise reproductive performance and longevity

The diet contains feed enzymes for enhanced nutrient availability

It also contains a broad spectrum mycotoxin binder for protection against mycotoxins, which may be present in feed, bedding or silos

The vitamin and mineral premix contains organic minerals to enhance longevity and health

The diet contains a laxative, to help avoid constipation and reduce unnecessary stillbirths

The diet also contains an acidifier for improved health

During the summer months, (November through to March), the diet also contains an osmoregulator to assist the sows during periods of heat stress.