Talking with a buyer from a large Victorian hay exporter today it probably cemented what I thought was going on in the domestic hay business. The exporter – Steve said, "if you haven't secured your hay requirements for the year then it's probably too late". He was referring particularly to domestic hay in the Wimmera and Mallee. All of it to his knowledge has been committed and Steve knows a lot of hay growers.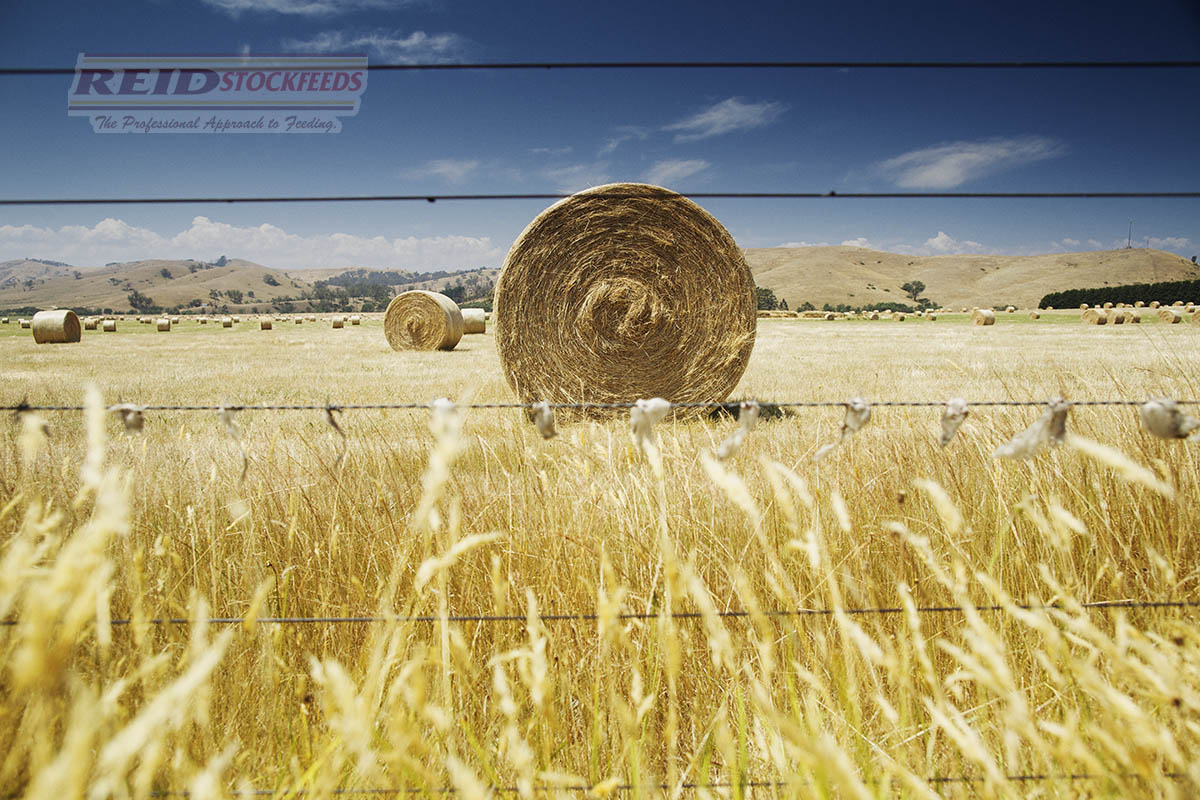 What an interesting year we have had with hay supplies this season. There was so much surplus hay carried over from 2016 we didn't think we'd see the end of it for a few years. In the 2017 season many growers decided to produce less as their storage was insufficient and overflowing (some 2016 hay still sat out in the weather). So, most were not prepared to produce more when the market was so flat.
In late November 2017 hay was coming into the western district at a very reasonably priced with lucerne and vetch hay being delivered for $220-$245 p/t and cereal hay for $120-$140 p/t and similar into Gippsland region. But with uncertainties in milk prices and funds short not many dairy farmers took advantage of these cheaper prices.
In the southern parts of NSW many crops that were moisture stressed or not going to finish their cut for hay. This hay mostly went straight off the paddock to feed drought affected cattle in central and north NSW as well as QLD.
Things were far different in the western district with areas like Skipton and Lake Bolac producing some of the best crops that had grown there in recent years only to be destroyed by frosts. It's said that hundreds of acres of wheat crops for grain were totally wiped out. For some there was an opportunity to cut for hay but many decided against it only having to drive a short distance down the road to see a big stack of hay on their neighbours place that had sat there since the previous year.
Some tried to sell their crops standing to baling contractors, but even though many of these fellas would have loved the work were too nervous to take it on as they still had customers pushing them to sell last season hay with no success. And no-one wanted a large contracting bill they couldn't pay.
Then it started. Early in the new year and for not a great amount of money hay from the Goulburn Valley, Mallee and Wimmera regions started to sell to NSW and QLD due to the dry (drought) conditions. Cereal hay was being purchased for $80 p/t and trucked north. The freight costs were more expensive than the fodder itself with some hay traveling 1000 km and a $5.50 a loaded km. As demand grew, so did price. Prices have now increased to $200-$250 ex-farm and even top bales (weather damaged) are making $50 each or $100 p/t. Its believed that 70% of hay from Victoria and South Australia has gone north.
This has now had a detrimental effect on delivered hay prices in the western district and Gippsland with the word on the old grape vine echoing "hay supplies dwindling fast". Hay growers are taking advantage of demand by putting prices up to recoup dollars lost from selling hay at under production costs. The effects of this in the western district is we have seen hay prices jump up $100+ p/t in the last 12 weeks making hay delivered at $260+ GST p/t and supplies are starting to run low.
Quality is also now an issue with no protein hay available and good quality cereal very limited (mainly dry cow quality available). With the demand still strong, buyers from northern states are traveling as far south as Lake Bolac. As a result I believe it will be very difficult to find any type of hay come the end of August. I strongly suggest that purchasing hay should be investigated now.
Even though new season hay is as far as 5-months away, cattle producers and feedlots from the northern states are trying to set up contracts at $200+GST ex with Victorian growers to ensure they have supplies for next year. This comes about from no heavy rains predicted for central NSW and QLD cropping areas.
There is also some concern that finishing rains may notcome to the Wimmera and Mallee in early September which will have a negative impact on the finish of grainand cereal crops this coming season. If this is the case we may see some crops that were grown for grain will be cut for hay so this could boost supply but still not enough to cover demand.
This could all change if the skies open up over the right regions at the right time and then stay away during harvest. But, with people smarter than me are saying this may not be the case, best to be aware and prepared for it to be worse than average.
I do suggest with these uncertainties that farmers immediately start working with their supplier on hayrequirements for this winter and in the new season. Also, there is a lot to be said for signed contracts and or agreements when purchasing hay. This is a great way to avoid and differences when hay is delivered.
To know your bang for bucks when purchasing hay, insist the hay comes with a feed test from a quality lab, such as Forage Labs Australia in Bendigo. Ask your Reid Stockfeeds nutritionist for a core sample collection and analysis breakdown. It's always best to measure what you're putting into your animals and for a $70 test it's money well spent.
If you have any questions please don't hesitate to call me.
All the best,
Mark Lourey, Feedworks Forage Manager.