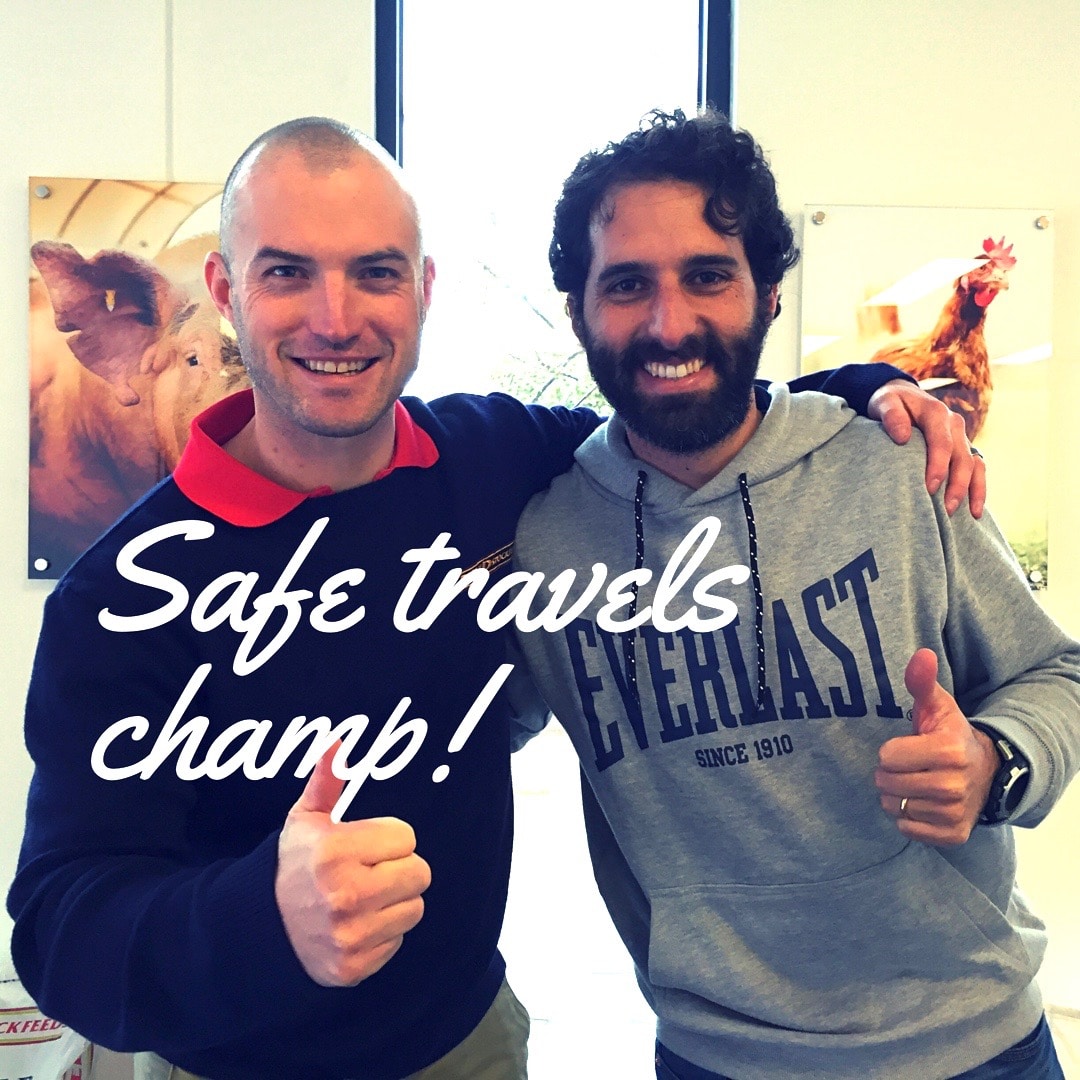 Q1. What have you enjoyed most about your time in Australia?
The experience as a whole. From the time spent as a Master's Student at Melbourne University, the people that I've met from all around the world, the culture, the restaurants, the farms and the farmers….all of it. Of course, the cherry on top of the cake, was having the possibility to work in rural Australia. That just made my two and a half year stay in Australia perfect.
Q2. What has motivated you to return home to Colombia?
Colombia is undergoing a crucial moment, where peace negotiations with the biggest armed groups seem to be about to end in a positive way. I am positive that this will bring lots of good opportunities for rural entrepreneurs. I felt that it was the perfect moment to come back and take some of those opportunities. I hope I've got                                                                                                               the timing right. 
Q3. What was the most striking difference between dairy farming in Victoria versus how you knew the dairy industry in Colombia?
Labour intensity and machinery. Most of colombia's dairy farms are highly labour dependent with very efficient pasture based systems. Australia's dairy farms are more family run businesses with big amounts of top quality farm machinery. The cows and pastures are pretty much the same.
 Q4. What was the most important lesson you took away while working in Australia?
The most important of all could be that it is all about the people. Good people make a good business, no matter if your business is the farm, the mill, the consulting business, it's all about the people.
Q5. How was your experience working as a nutritionist with Reid Stockfeeds?
My experience at Reid Stockfeeds was phenomenal. I had the chance to experience an incredibly healthy and rewarding working environment, accompanied by a bunch of people that made days as enjoyable as they could. A friendly, warm, supportive and family-like working environment that I certainly will try to implement at any future workplace. Being welcomed by Lin and Sally at the Mill with a "Buenos Días" or another rehearsal of some Spanish words. Sharing with Dave at the weighbridge his experiences in Bali, having a chat with Daniel, Kelly, Chloe, Susan and Bess at the mill´s kitchen while we enjoyed delicious food that Lisa prepared for some wedding or event. Having the guys at the mill covering my back every time I had to rush with an order or Murray trying to find me every time I took the wrong road. Just every day was a good day surrounded by good people. 
Q6. Aside from catching up with family and friends what do you most look forward to do doing when you return home and why?
Go for a walk with my dogs…two German shepherds that I had to leave behind when I got into this adventure of coming to Australia. Can't wait to see them. And of course, catch up with all the Colombian food I could not eat while in Australia.
** We're excited to announce Nico's replacement who will begin work with the team in the next week.