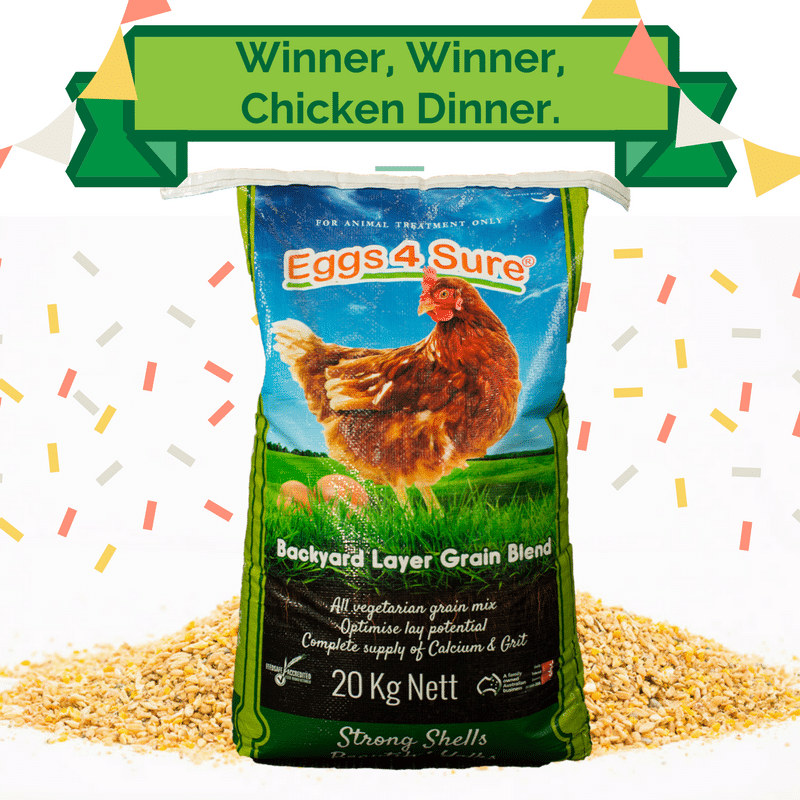 Many thanks to all those who participated regarding our Crackin' the Egg competition. The winners have now been randomly drawn and notified. Congratulations to Wendy Sestokas of Thorpdale on your Grandpas Chicken Feeder and a chance to win $50,000 being drawn on Friday, December 15. And to Marjan Stojanoski of Reservoir who has collected a Grandpas Chicken Feeder and David Thomas of Woolsthorpe who took out the Mobile Paton Chicken Feeder.
Thank-you to our sponsors Paton Feeders and Grandpas Chicken Feeders for your generous contribution, the numerous freerange chicken farms who have contributed media to our competition and to anyone purchasing Eggs 4 Sure. Our team at Reid Stockfeeds greatly appreciate the support and hope your chickens are strong, healthy and laying plenty of eggs as a result.
Sales & Marketing Manager, Nick Reid.